Sale!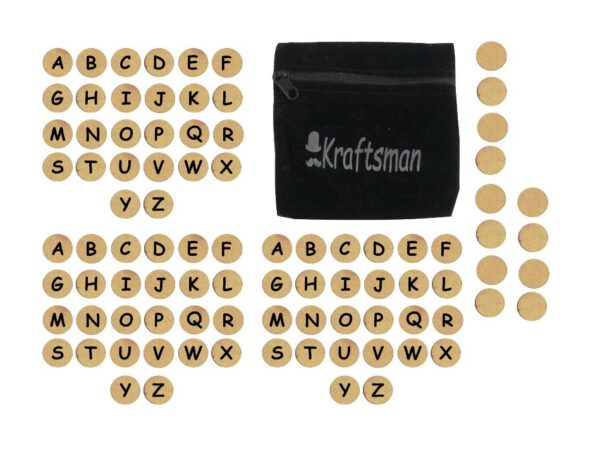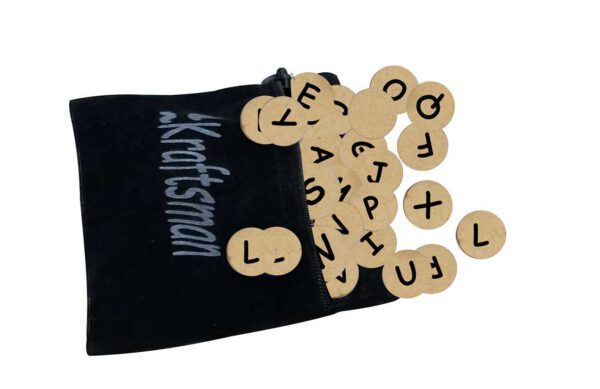 Kraftsman Kindergarten Educational Growing and Knowing Game (English Capital Letters Mini Sentence Maker)
100% Made up of Wood with high quality pine wood.

The pouch will help you collect all the coins in q place and never let you loose any single of them

Easy to carry with it small size so that kids can hold the coins properly.

Kids will grow and learn the basics anytime, anywhere with is small portable game

12 Blank coins to recreate your lost coins or new ones by your own.
Description
Presenting the new Mini Sentence Maker with Capital Letter game. kindergarten educational growing and knowing game. Mini Sentence Maker with english capital letters will help your kids to identify capital letter alphabets. They can also learn to make words and small sentences using the same coins of capital letter alphabets.
The product is made of high quality pine wood by highly experienced woodworkers and purely handcrafted. A travel coin pouch is also provided to safeguard the coins. The coins will not fall into your bag or purse while carrying the product with you.
Enjoy with your kids with this small game of capital letter to help your kids learning and growing.
Only logged in customers who have purchased this product may leave a review.