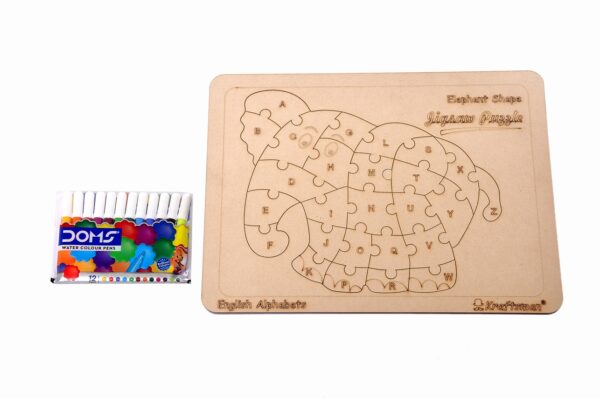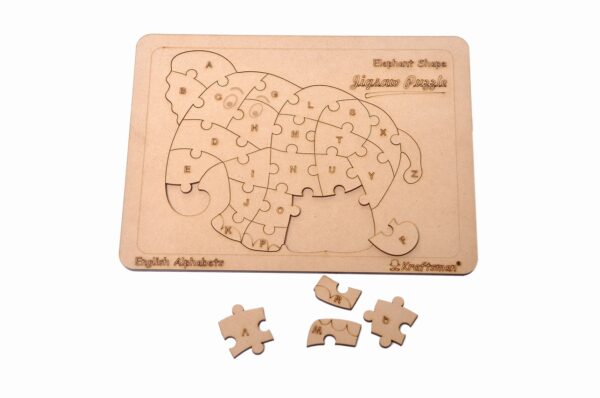 Kraftsman English Alphabets Wooden Jigsaw Puzzles Elephant Shape Puzzle | Color Kit Included
$24.99
Made up of Engineered wood

Kids can color the puzzle pieces and play forever

Sketch pen color set included

English Alphabets Upper Case Jigsaw Puzzle
Description
Let your kids learn English Alphabet in a new way of the smart education world. Not just setting up the jigsaw puzzles pieces to form an animal but also they can color each piece into their own way. Or they can even write 'A' for 'Apple' or draw an apple in each puzzle piece.
Each Jigsaw Puzzle has all English alphabets please in a pattern to form an animal shape in the end. The sketch color kit is also provided along with the pack of the puzzle. so help your kids to keep them busy with coloring/writing or draw the objects for each alphabet cutouts and let them play with any time anywhere.
Only logged in customers who have purchased this product may leave a review.